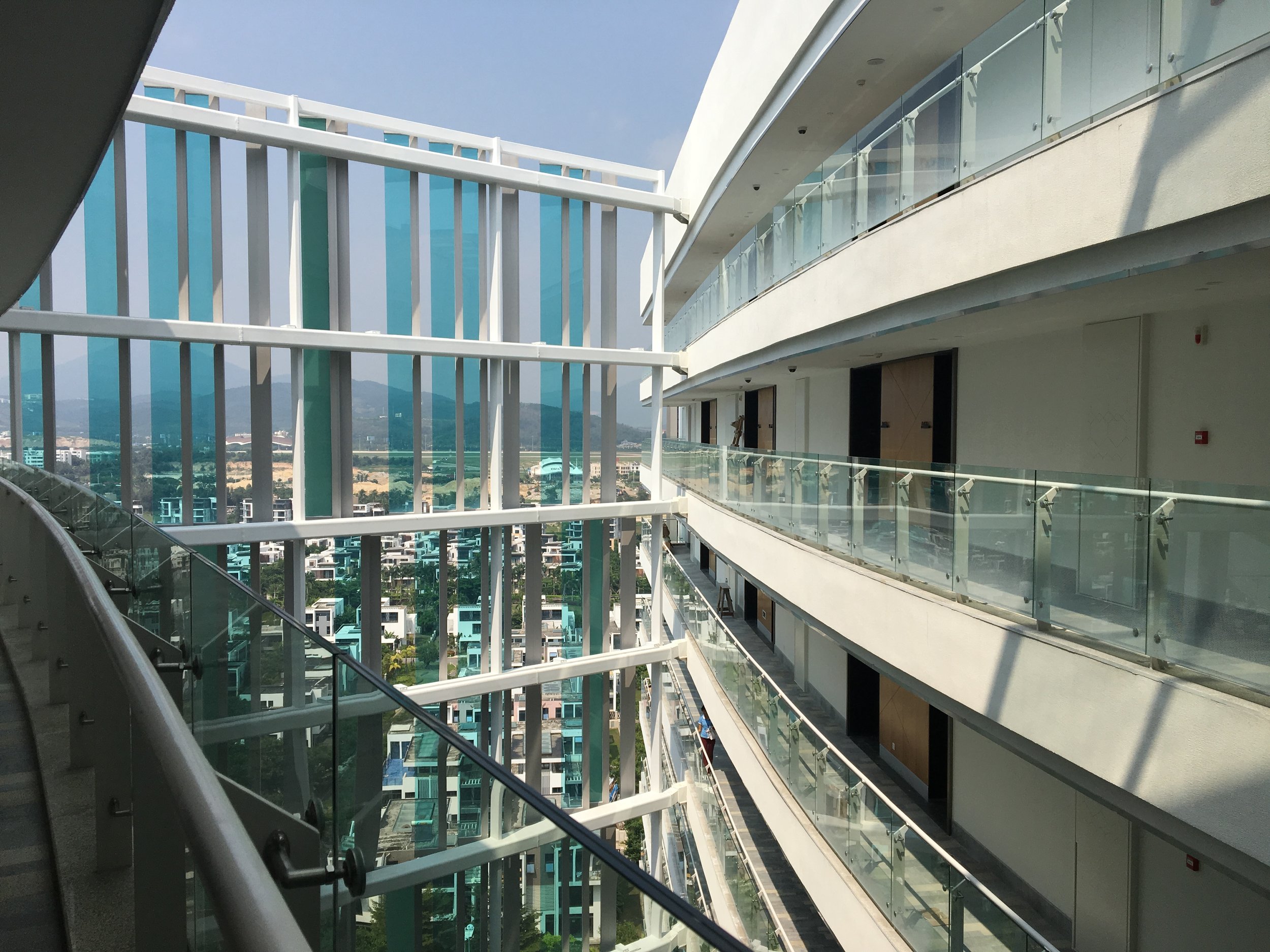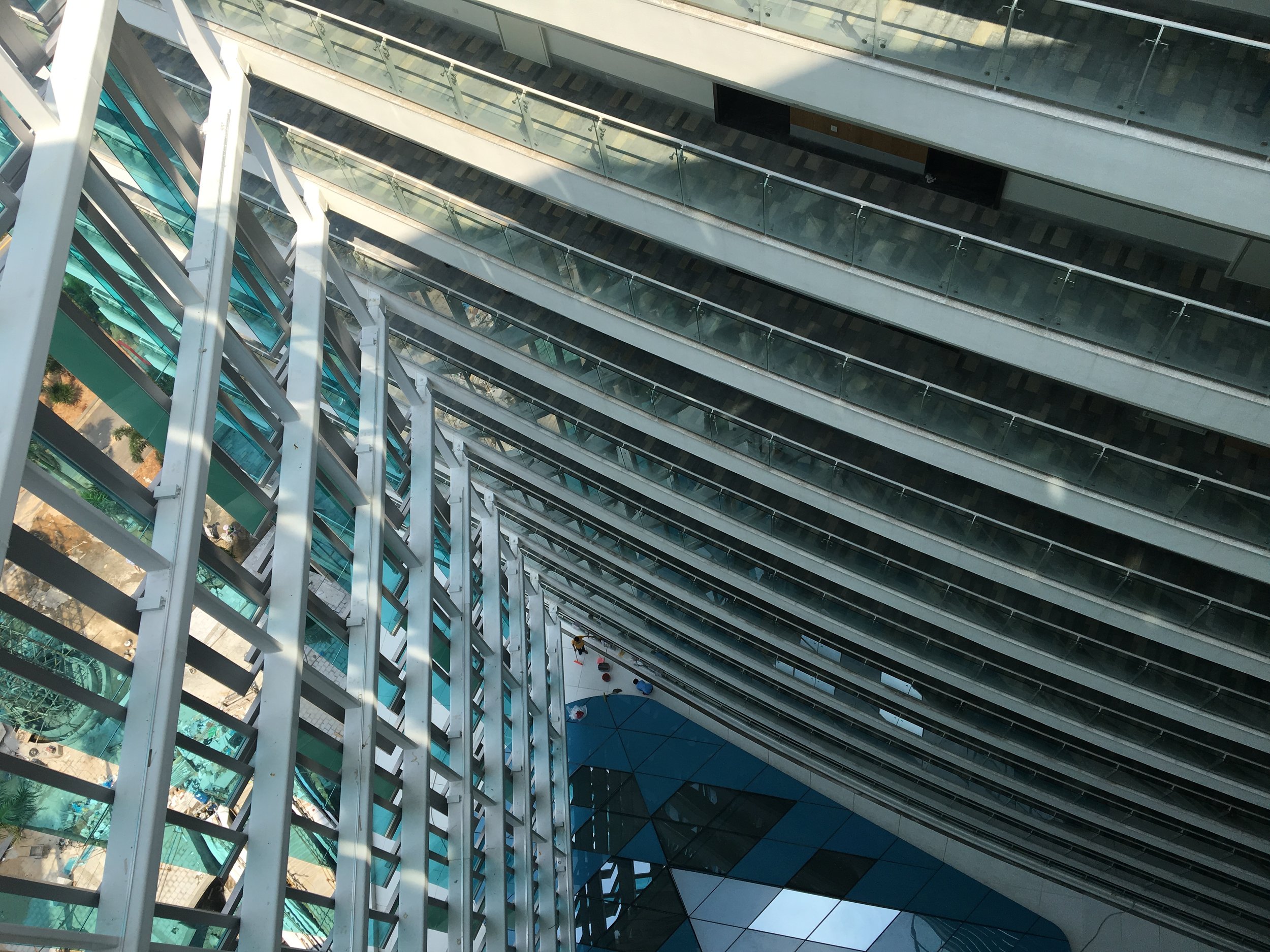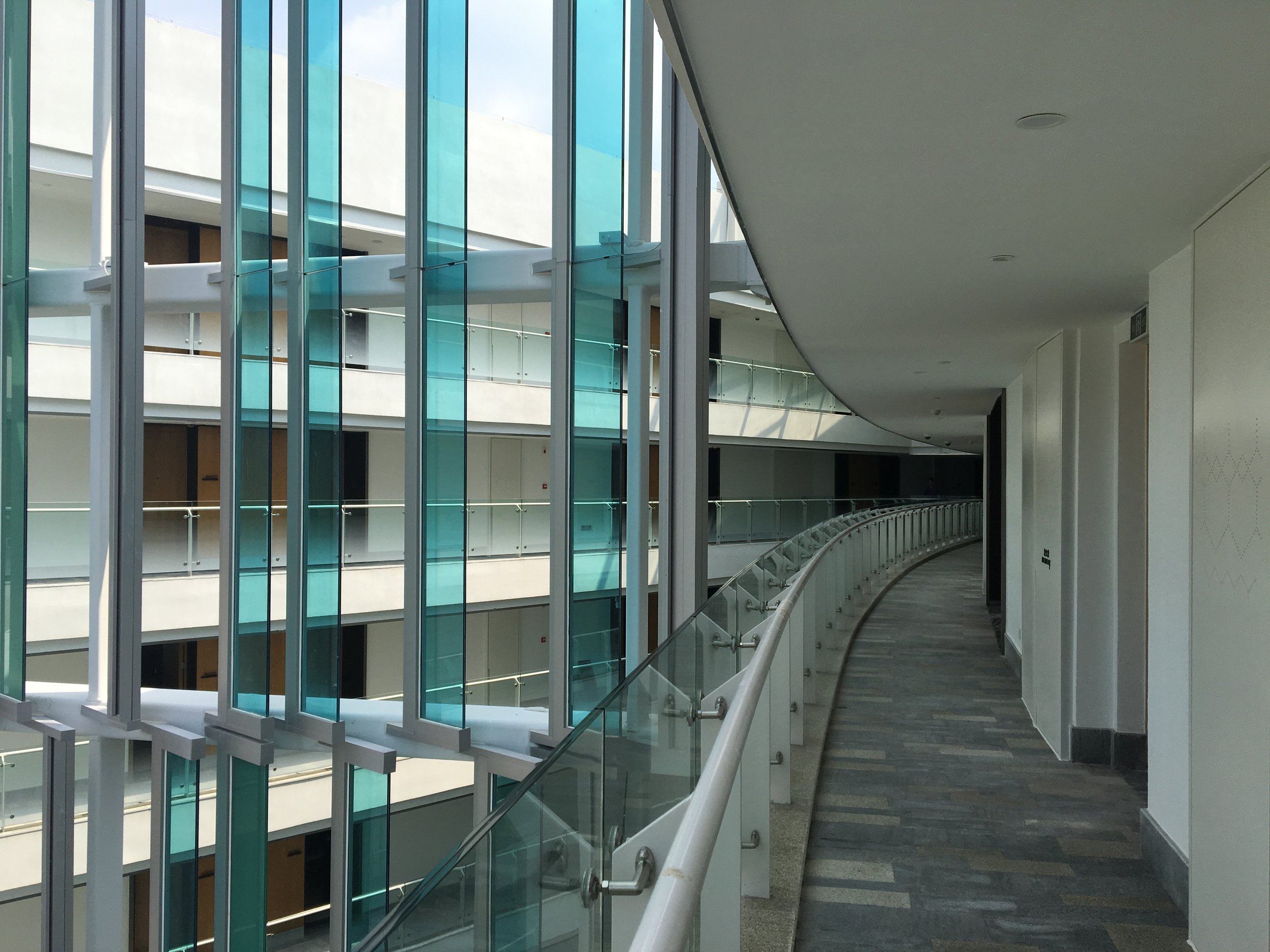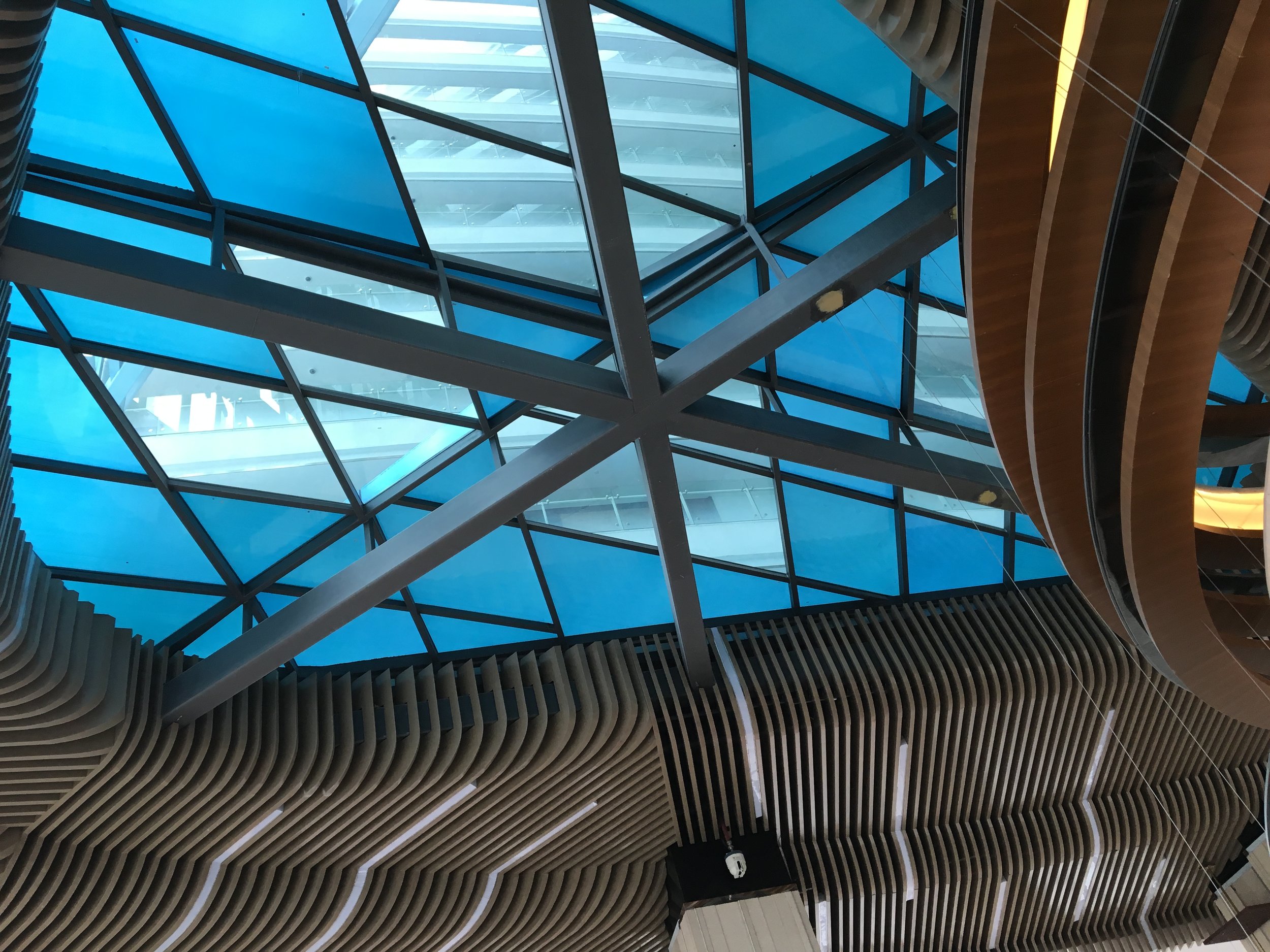 Aerial View
The Wyndham Hotel, located on Sanya Bay, will provide a unique mixture of open-air retail shops and restaurants directly under a 5-star hotel and residential property. The 500+ guestrooms and apartments will have easy access to the beach through a podium level pool area. The retail promenade will be connected directly into the towers above and out to the city streets to attract visitors and shoppers from adjacent hotel properties.
Additionally, the site planning is set to integrate two existing adjacent hotel buildings to create a new larger unified resort.
Hotel and Apartment Tower View
The project site is highly visible from the nearby international airport as plans take off and land. The building massing is designed to take advantage of this view to capture the attention of arriving tourists.
Hotel and Apartment Tower Night View
At night, LED lighting integrated into floating concrete screens animates the hotel building. The single-loaded apartment tower corridors have a glass finned open air screen for visual privacy and to conceal views of HVAC package units. At the podium levels below shops and restaurants face out to the street inviting people into the site.
Hotel Porte Cochere Entry
Hotel Porte Cochere Entry Night View
Pool View
An existing hotel pool area will be salvaged and reintegrated into a new larger pool area. A new trellis and BBQ area forms the connecting elemement fusing the old and new pool areas together.
Pool Aerial View
The new pool area sits on top of a podium of parking and hotel service areas. The curving forms of the hotel and apartment massing serve to encompass the pools and gardens in a large outdoor rook-like space. The retail areas tucked into the podium are day-lit by an open slot paralleling the curvature of the towers, creating a gap bridged with connections for the lobbies and restaurants to the pools.
Podium Retail View
The open air retail areas are situated at B1 and B2 basements levels and are therefore not counted against the allowable above grade development area. This allows the developer more floor area dedicated to selling apartment units and property hotel rooms for a higher return on their investment. Further, the retail areas are retained and rented by the developer long term for another source of revenue.
Street Retail Plaza View
The site has a 6 meter grade difference from east to west. This allows the retail to open out directly to the street on the eastern edge of the site and still be below grade once inside the project. A large open air courtyard lined with shops below street level will bring people down into the retail passage. Signature restaurant spaces are situated above at the hotel lobby/pool level over looking the street below.
Street Retail Plaza Night View
Construction Photo
Night view looking up at the hotel lobby and open air guestroom atrium from the street retail plaza.